Vintrio Wine AB was founded in 2015 by three Swedish wine enthusiasts: Daniel Holst, Bo Fåhraeus and Torkel Lindberg. Together we have a very solid experience of high quality wine and strong contacts with many skilled producers, particularly in the more traditional wine areas of Europe. Our mission is clearly and simply to supply to the Swedish market excellent wine that we have missed here and that we would want to enjoy ourselves. We sell via Systembolaget (Swedish alcohol retail sales monopoly) and directly to hotels, restaurants and licensed catering services.
Some key producers in our portfolio so far are
• Michele Satta (Bolgheri) – www.michelesatta.com
• Hervé Dubois (Champagne) – www.champagne-herve-dubois.fr
• Albert Morot (Burgundy)
Please contact us at vintriodaniel@hotmail.com
Success at Vinordic Wine Challenge 2019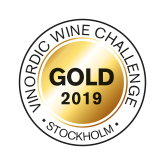 Our ambition is to work only with producers who has a long term sustainable production of top quality wine. Vinordic Wine Challenge is the only EU-certified wine contest in the Nordic region. On March 26th, the results for 2019 were announced and they speak for themselves. Of more than 700 wines in 37 categories, tried by a highly competent jury, two of our producers won a "Gold Trophy". The winning wines were the Champagne Hervé Dubois Reserve Brut and Michele Satta Bolgheri Rosso. Try the wines and understand why they won. Try our other wines and understand why we work with these particular producers.